Entrepreneurs typically have one opportunity in a lifetime to create wealth from the sale of their company. Arm yourself with the knowledge to maximize your exit.
John has limited consulting spots available. Here are some of the important topics he covers with clients:
How to Structure your Company
Due Diligence
How to Attract Buyers
Assembling your Exit Dream Team
Understanding EBITDA
Valuation
Negotiation
Mindset
Life after the Exit
Let's Connect
Submit your info to connect with John!
You Must Prepare for Your Exit Long Before you Want to Sell.
If you want to position and grow your MSP to sell for an above-average multiple some day, John Ratliff is an industry expert.
After building, acquiring, and selling many businesses throughout his career, John feels passionate about helping other entrepreneurs navigate the intimidating and complex process of exiting your business.
Even if exiting your business is not on your radar in the next few years, it's essential that you prepare as if you are. Improving your systems, processes, people, and cash flow TODAY lead to significantly higher valuation, and ensure you exit on your own terms.
If you would like to learn more about his strategic exit consulting services, please submit the form above to be connected with a member of John's team.
Bio
John Ratliff brings over 25 years of experience as an entrepreneur, CEO and investment banker. In 2013, he co-founded align5 (in partnership with STS Capital) to advise growth company entrepreneurs and family enterprises on a variety of strategic issues including sell-side and buy-side M&A. In January of 2021 John reengaged as a Managing Director with STS Capital Partners, a boutique investment bank specializing in middle market M&A.
John was also the founder and CEO of Appletree Answers, a telephone answering service company he started in 1995. He grew the company organically by implementing strategies from Rockefeller Habits 2.0 (the Scaling Up methodology) and through a series of acquisitions to 24 U.S. locations and 650 employees. John sold Appletree Answers to a strategic buyer in June 2012. John is extremely qualified and passionate about designing your overall business strategy, company culture and employee engagement - factors that drove Appletree to record growth and profitability and ultimately drove a strategic valuation style exit. One key driver of that value was 18% turnover in an industry that averaged 150%.
Today, he is CEO of Scaling Up Coaches (a company co-founded by Verne Harnish, Rockefeller Habits) and Managing Director & Partner of align5, a strategic consultancy and coaching firm.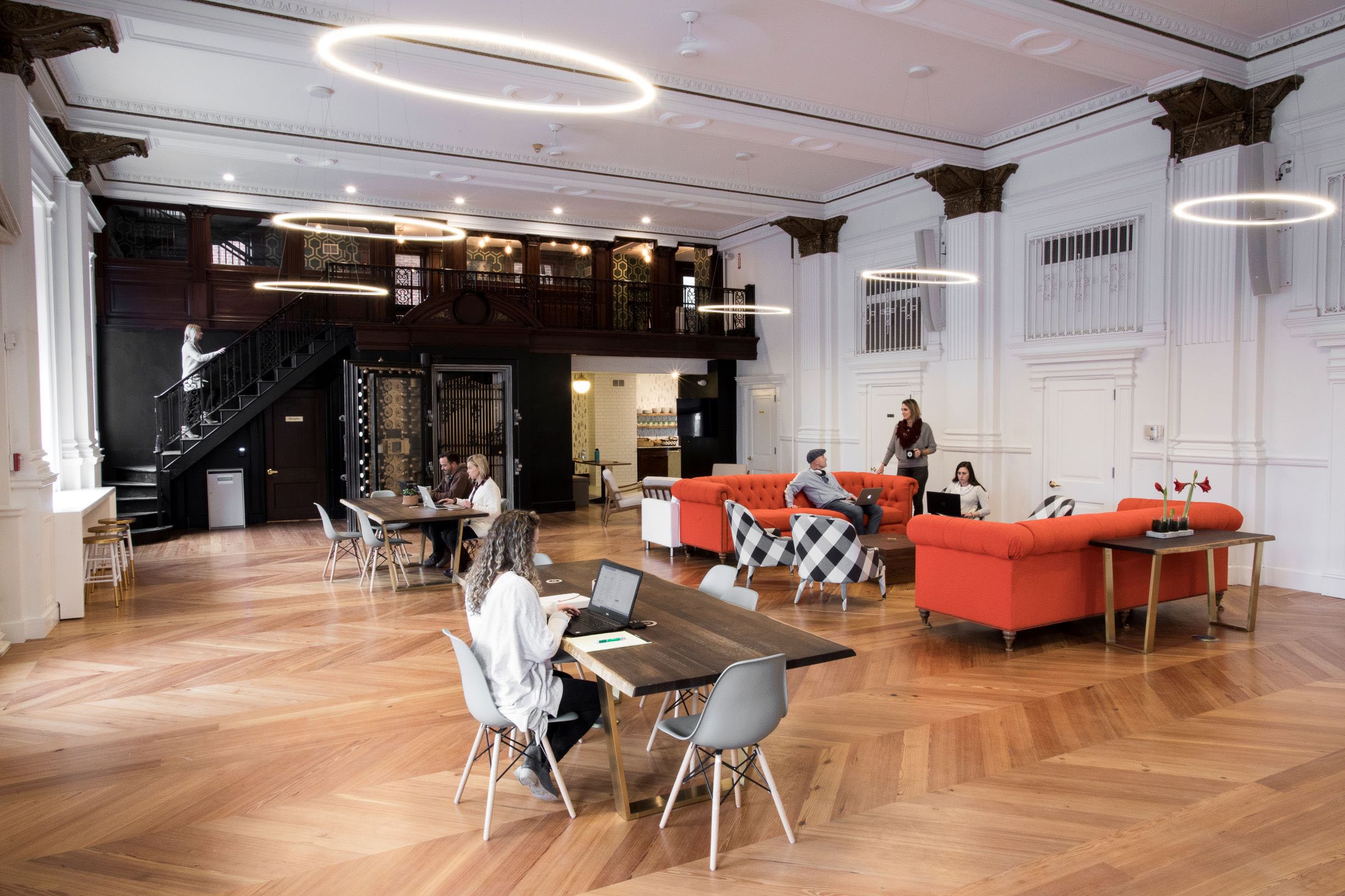 SERVING ENTREPRENEURS THROUGHOUT THEIR ENTIRE JOURNEY
In addition to his passion for helping business owners exit on their own terms, John also manages a business consultancy called align5 which is dedicated to creating amazing experiences for entrepreneurs throughout their entire business life cycle.
From startup, to scale up, to strategic exit, the team at align5 is passionate about helping business owners navigate the exhausting journey, feel less alone, shatter their goals, and most importantly - have fun doing it.
Services offered:
Entrepreneur Hospitality Experiences at two boutique locations, in the Florida Keys or Nashville, Tennessee
Coworking Space for Startups
Event Space for Corporate Training or Live Launch Events
Strategic Coaching of the Scaling Up Methodology (Rockefeller Habits 2.0) for CEO's and Leadership Teams
Business Video Strategy and Production
Executing a Buy-Side Acquisition Strategy
Preparing to Exit
To learn more about align5's services, please contact us at info@align5.com.